Clay Printing (round 2) at Haystack
craft
ceramics
machine_design
end_effectors
More details on this project in the Mudstack Machine repo on Github or in the Clay Extruding End Effector page as part of the Clank! Project.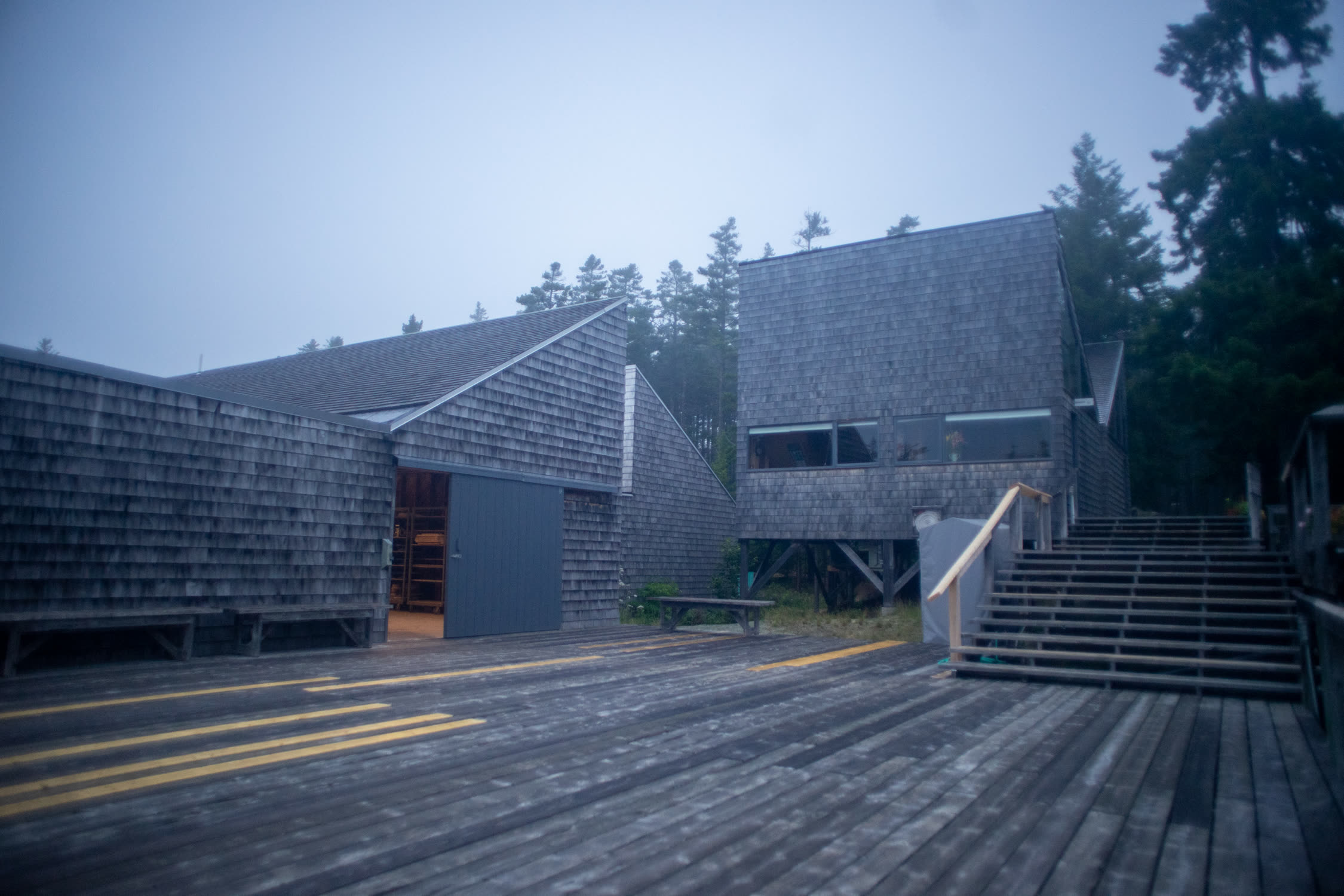 This was year #4 at haystack and I returned for a reboot of the ceramics 3d printing machine. This was an early version of the Clank! machine project I had been working on, outfit w/ a mud-squishing (clay extruding) end effector.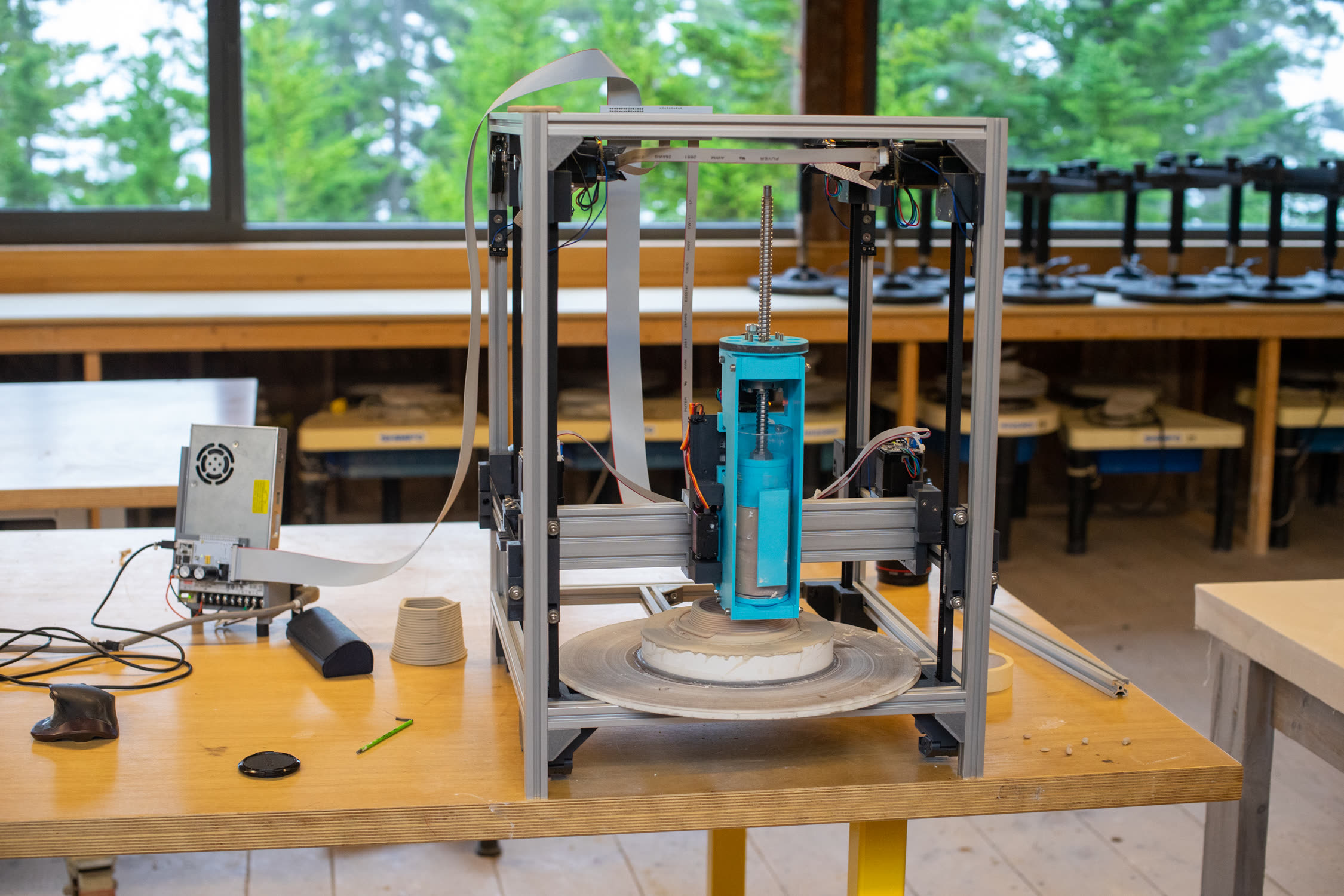 I had been excited for a while to design this thing, as I've seen many an architecture student try to build equivalents - and I think it's a surprisingly difficult mechanical design challenge. Qualitatively, I wanted to push on "bag clay" (i.e. material requiring no added water to soften up), and I also wanted the "dirty parts" (i.e. clay-carrying) to be easily removed / washed / etc.
I use a 1204 (12mm diameter, 4mm pitch) size ballscrew, which have become surprisingly cheap ($40 USD via… Amazon, of all places), and rotate the corresponding ball-nut with a tiny 8:1 reduction… all of this is FDM printed as well. There is enough stiction in the canister that the ball screw / plunger system doesn't rotate when we apply torque to the ball nut, there's a much lower energy solution in squeezing the clay.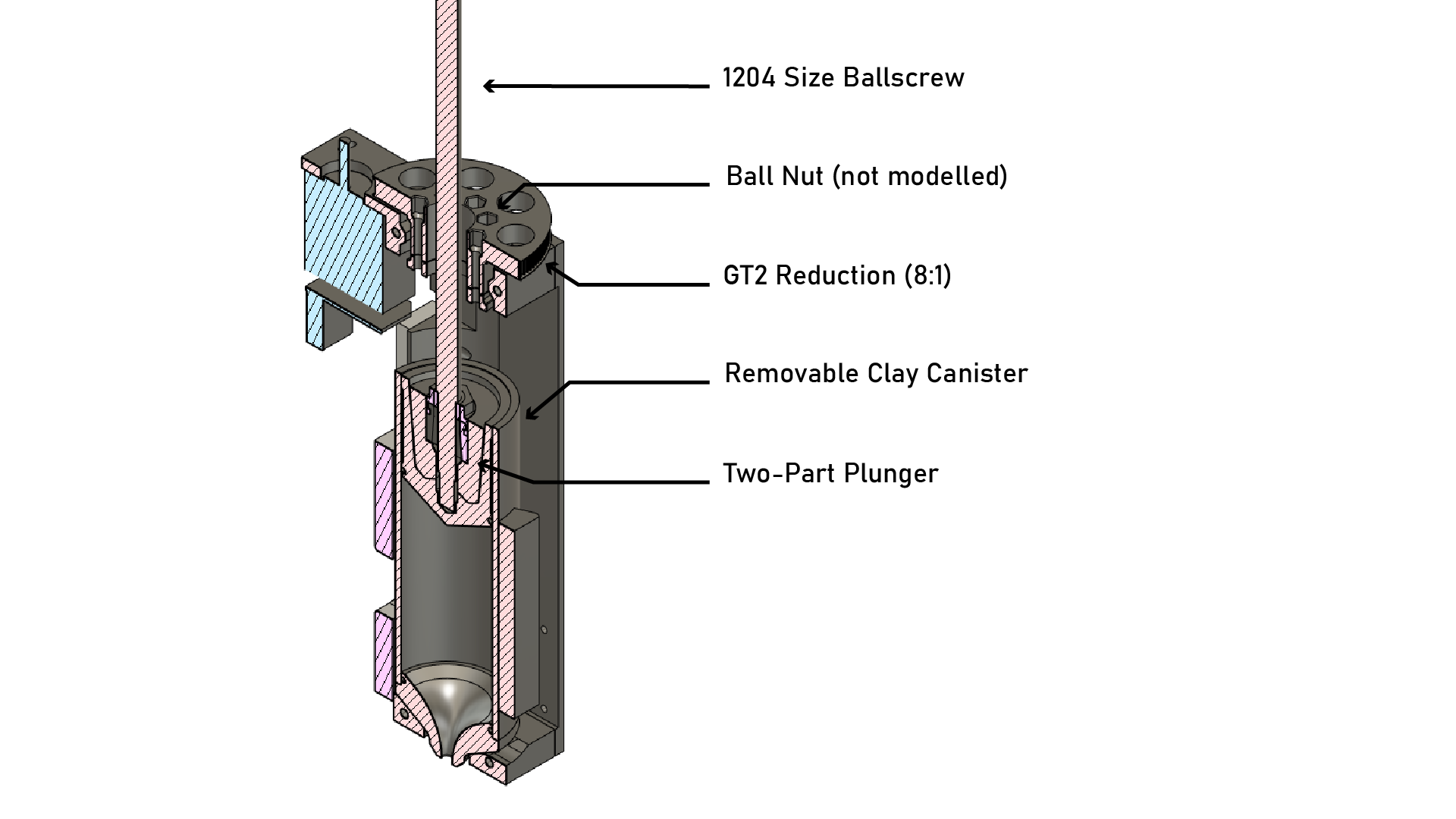 This extruder design has the advantage over others I've seen in that the plunger / canister can be hot-swapped out of the mechanism: the ball screw interfaces with the plunger in a tiny 3D Printed spline, and we can retract that all the way back in order to remove the canister: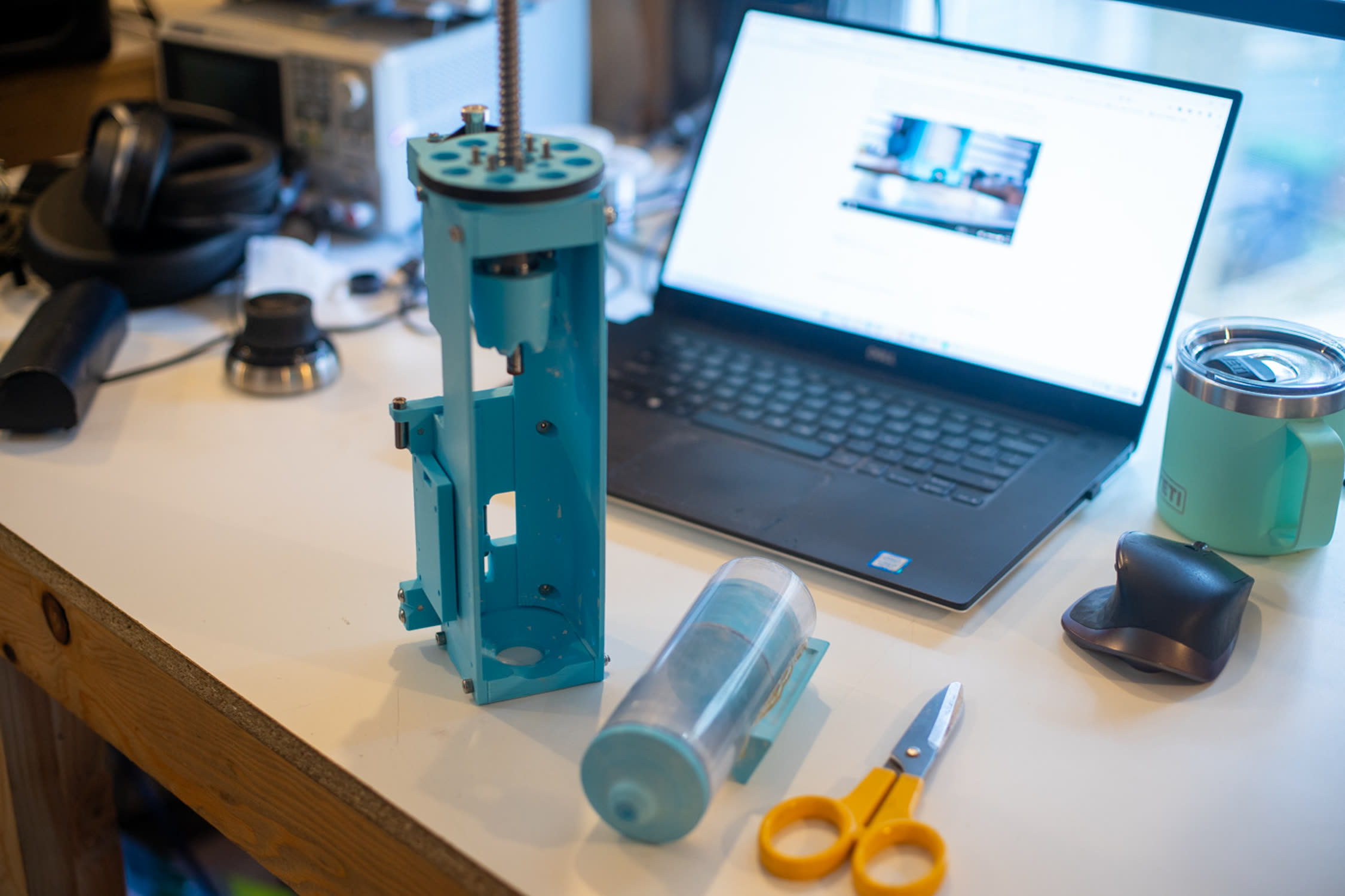 And this thing is just a few printed parts, o-rings, and transparent PVC… everything just pops apart by hand, so cleaning and re-loading is real easy, likewise swapping nozzle shapes.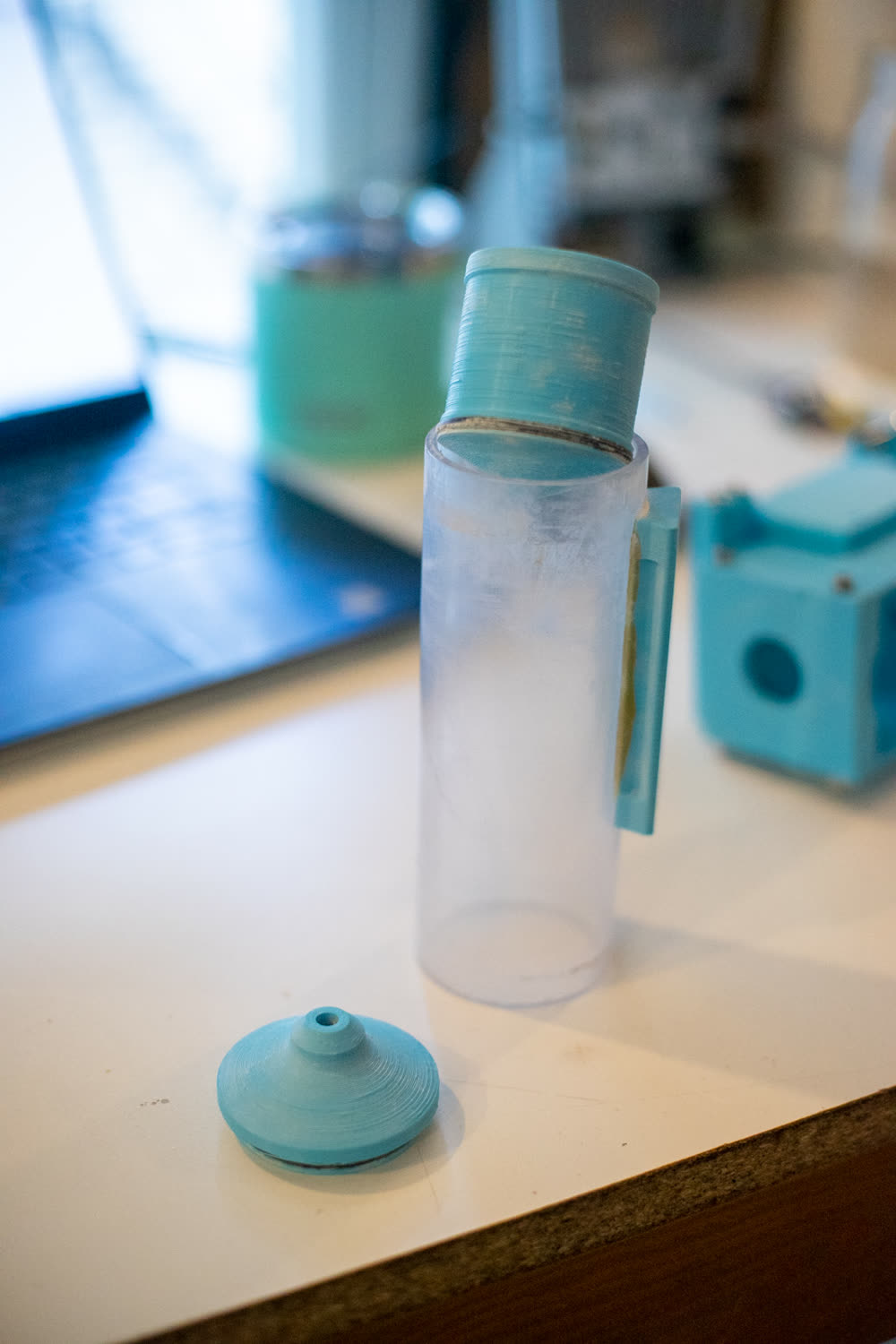 The canister just tips right back into the extruder, which is designed in a big loop so that no load actually goes through the canister or nozzle - rather the nozzle is always being pushed back into the canister - a lot of other designs struggle to keep the nozzle on, as their canisters simply hang in free space, and the nozzle sees all of the clay pressure.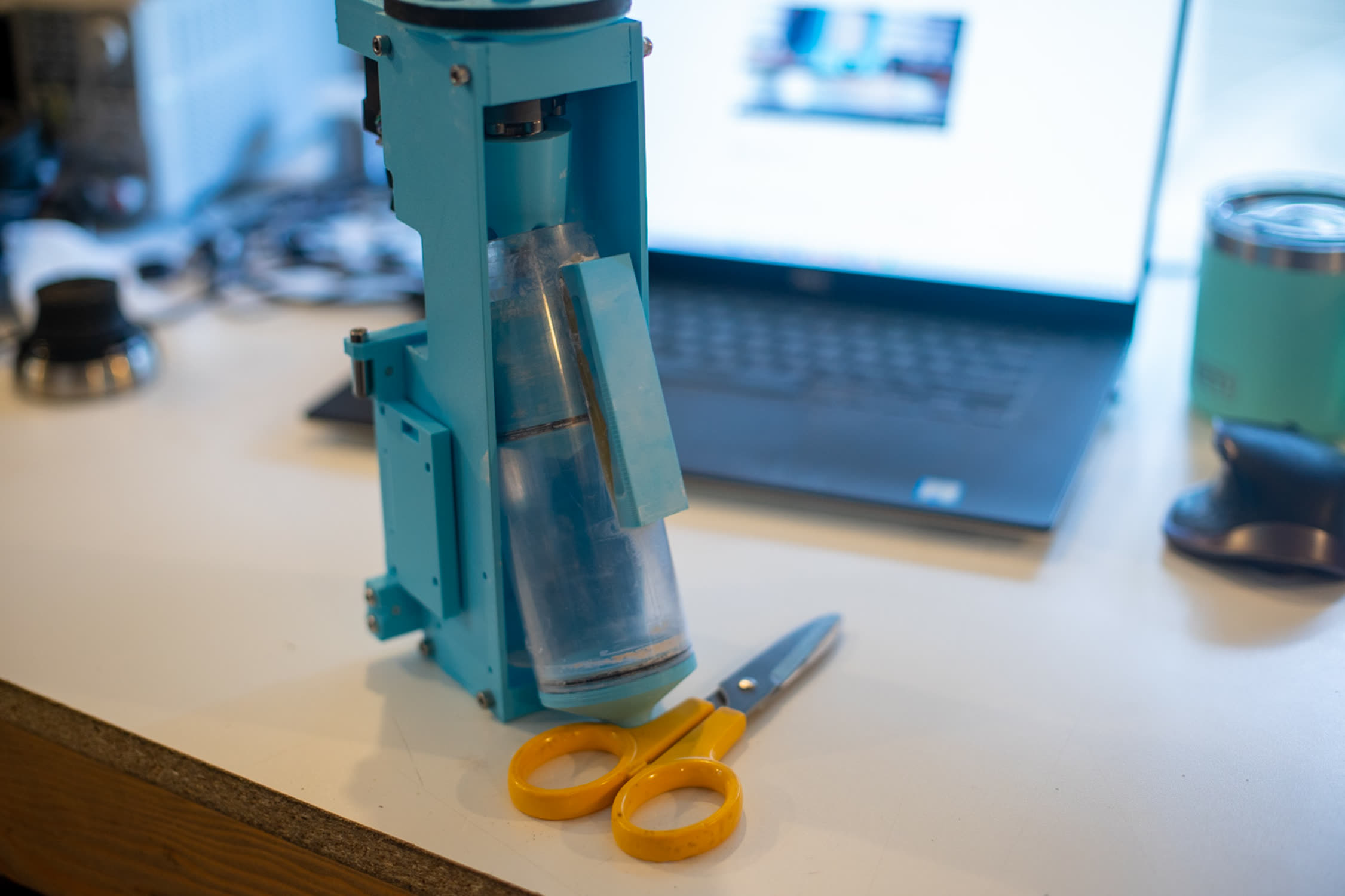 This year we had some great success printing bits, starting with this cute thing: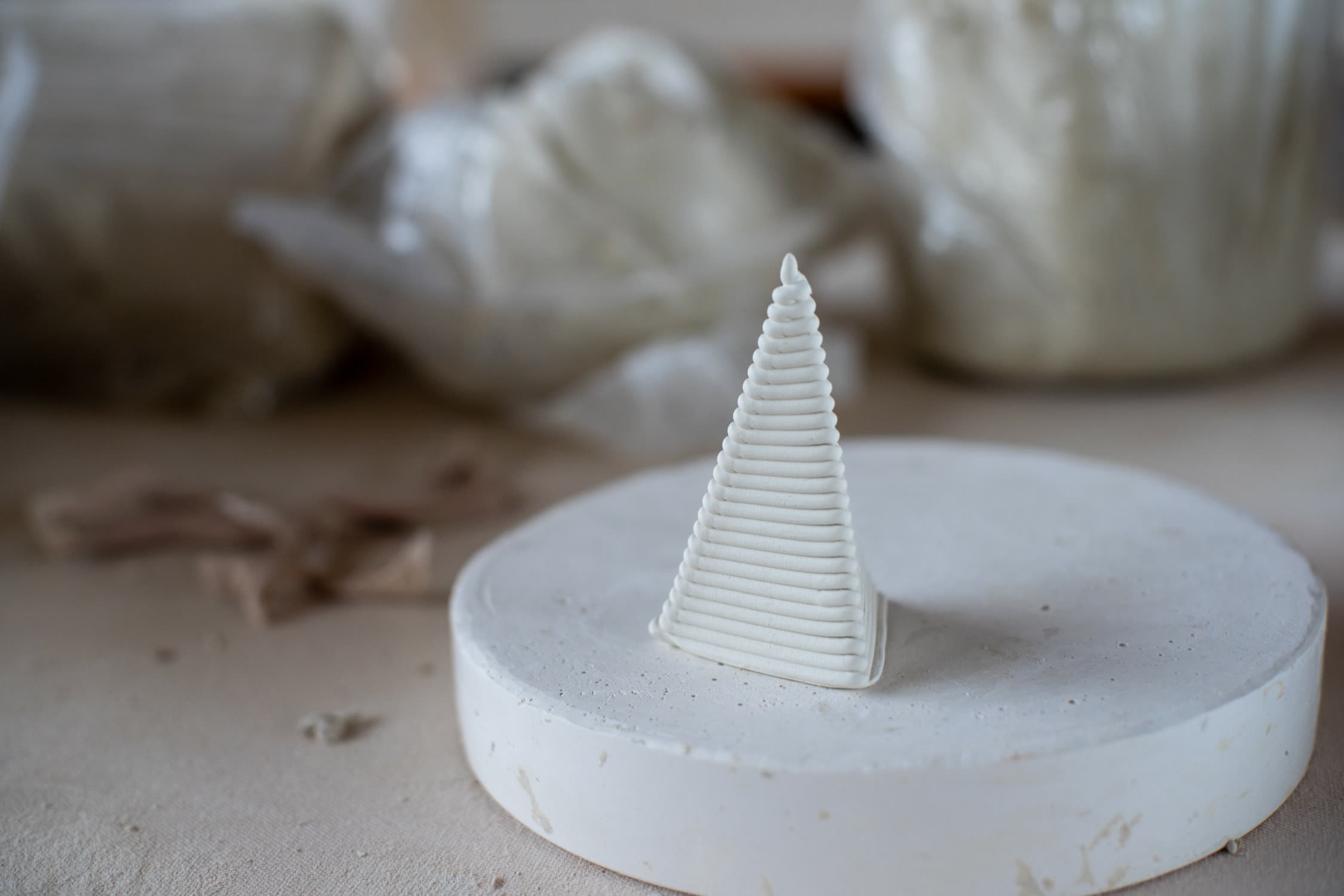 Then progressing to some strange shapes: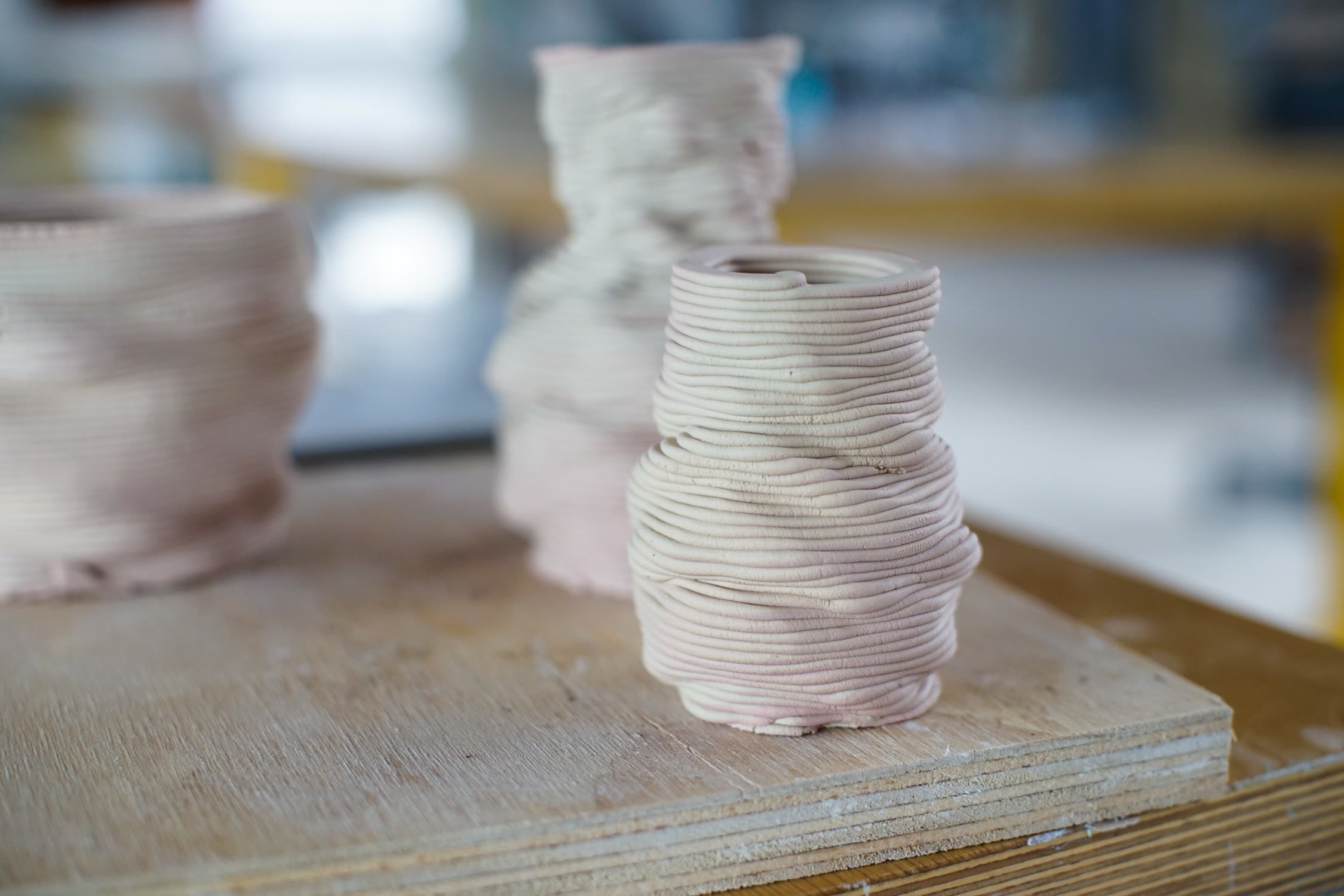 These were printed w/ Amanda Soule, a haystack-residing ceramicist and great friend. She had the idea to roll up tubes of multi-color clay bodies (using mason stains) that would squeeze out of the nozzle a-la aquafresh toothpaste, the result of which shows really well on the bottom of pieces: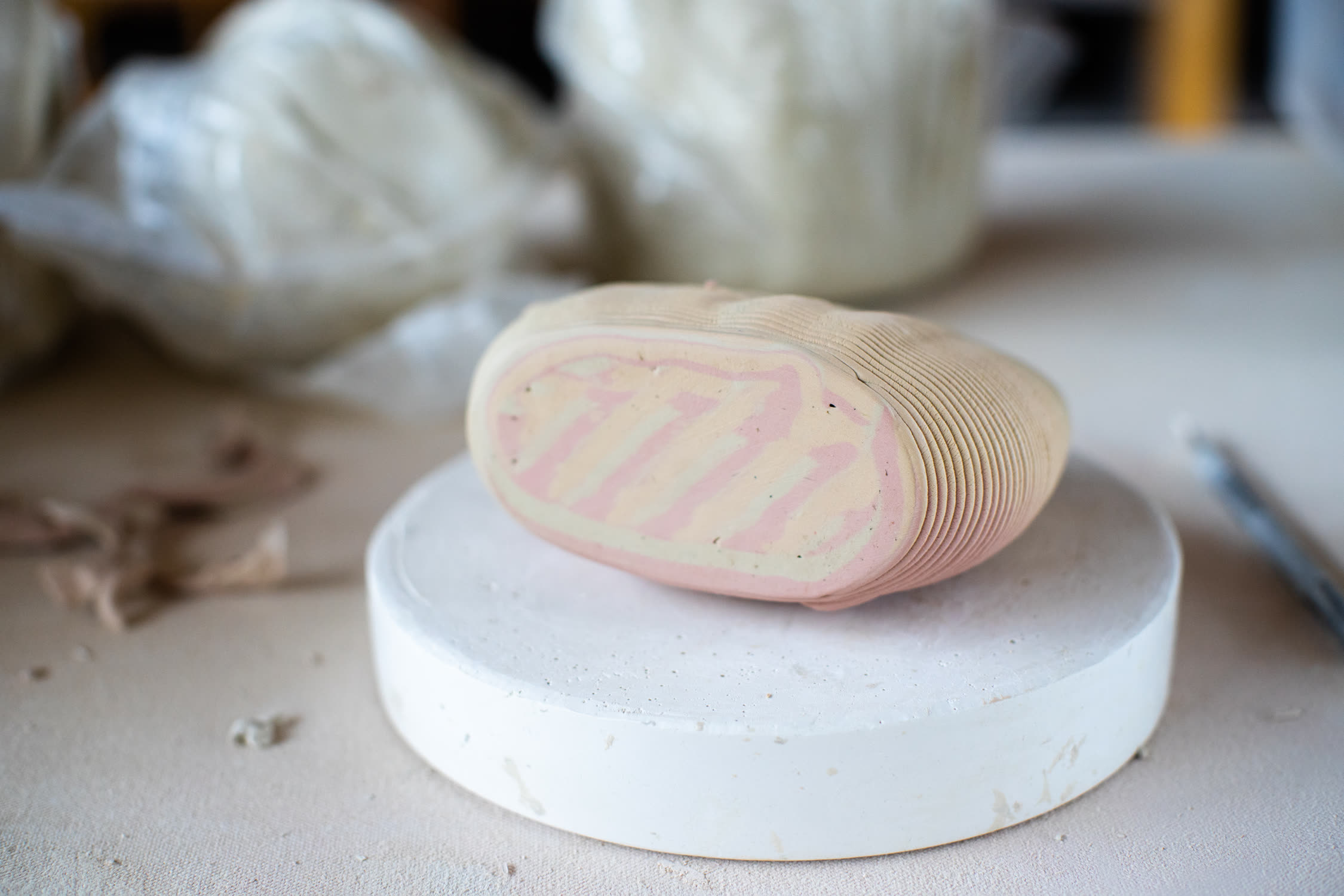 She also threw the bottom of one tiny mug on a slip-cast batt, which we then printed on top of, and she later appended a handle to.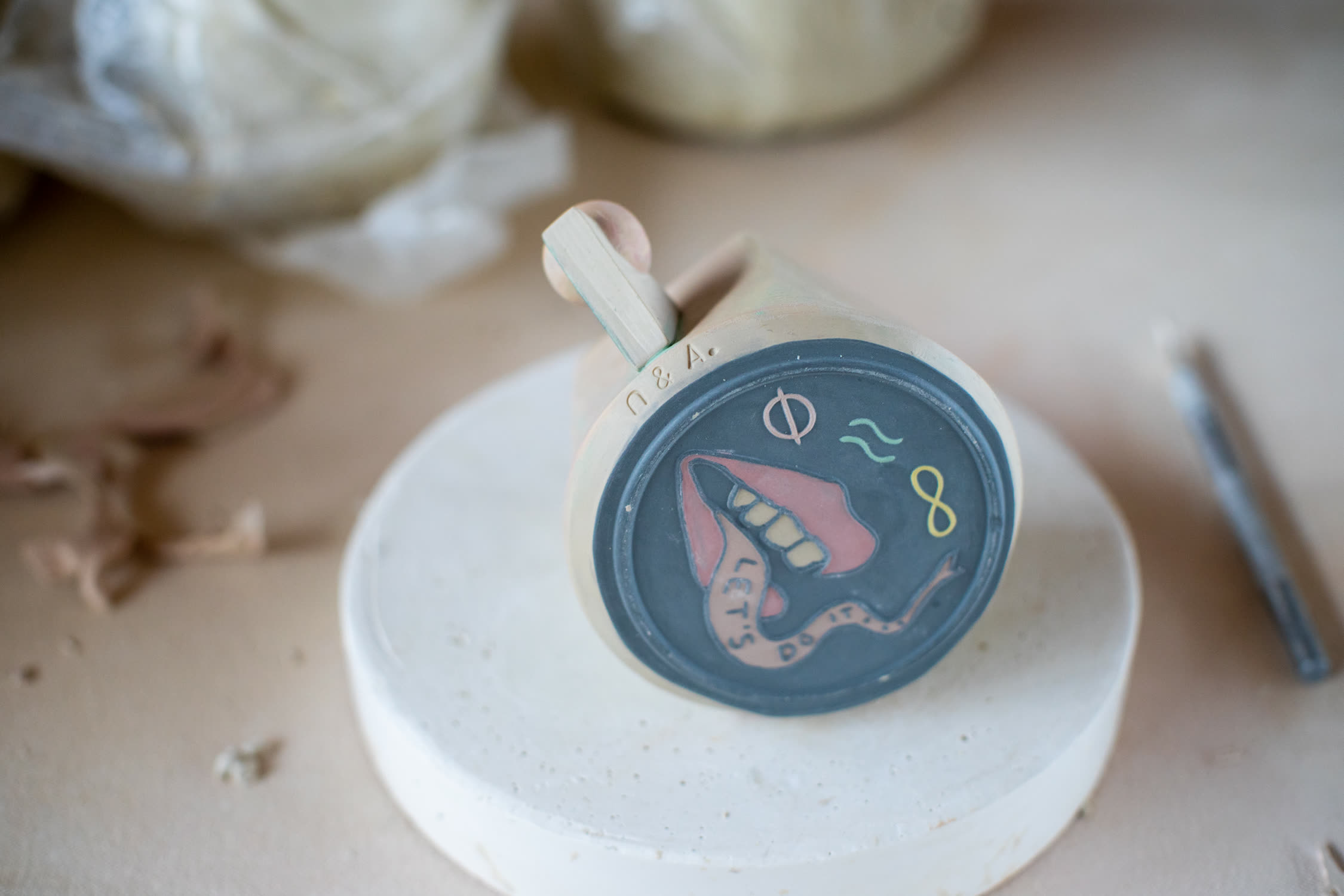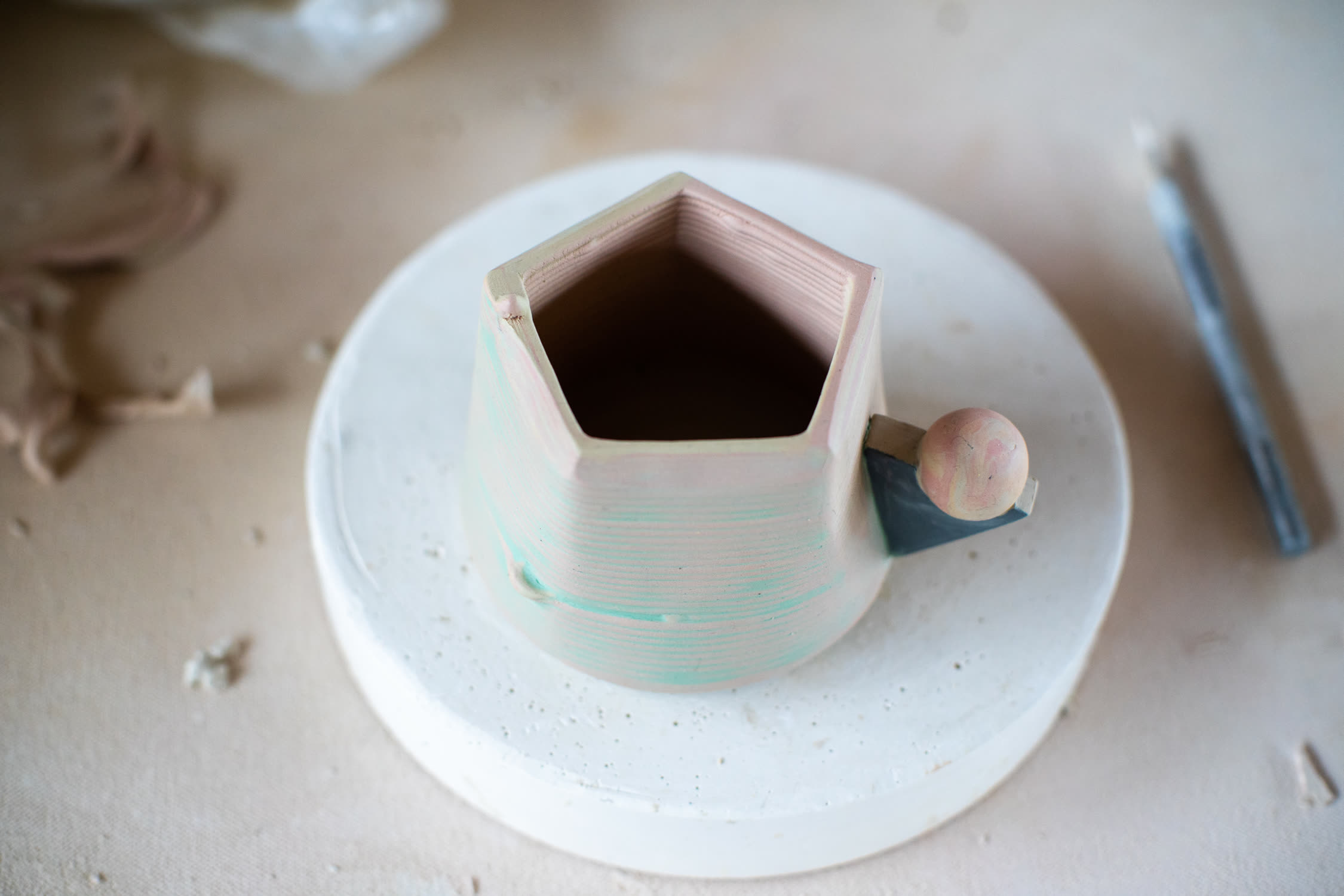 These fired up in the Haystack kiln a few days later: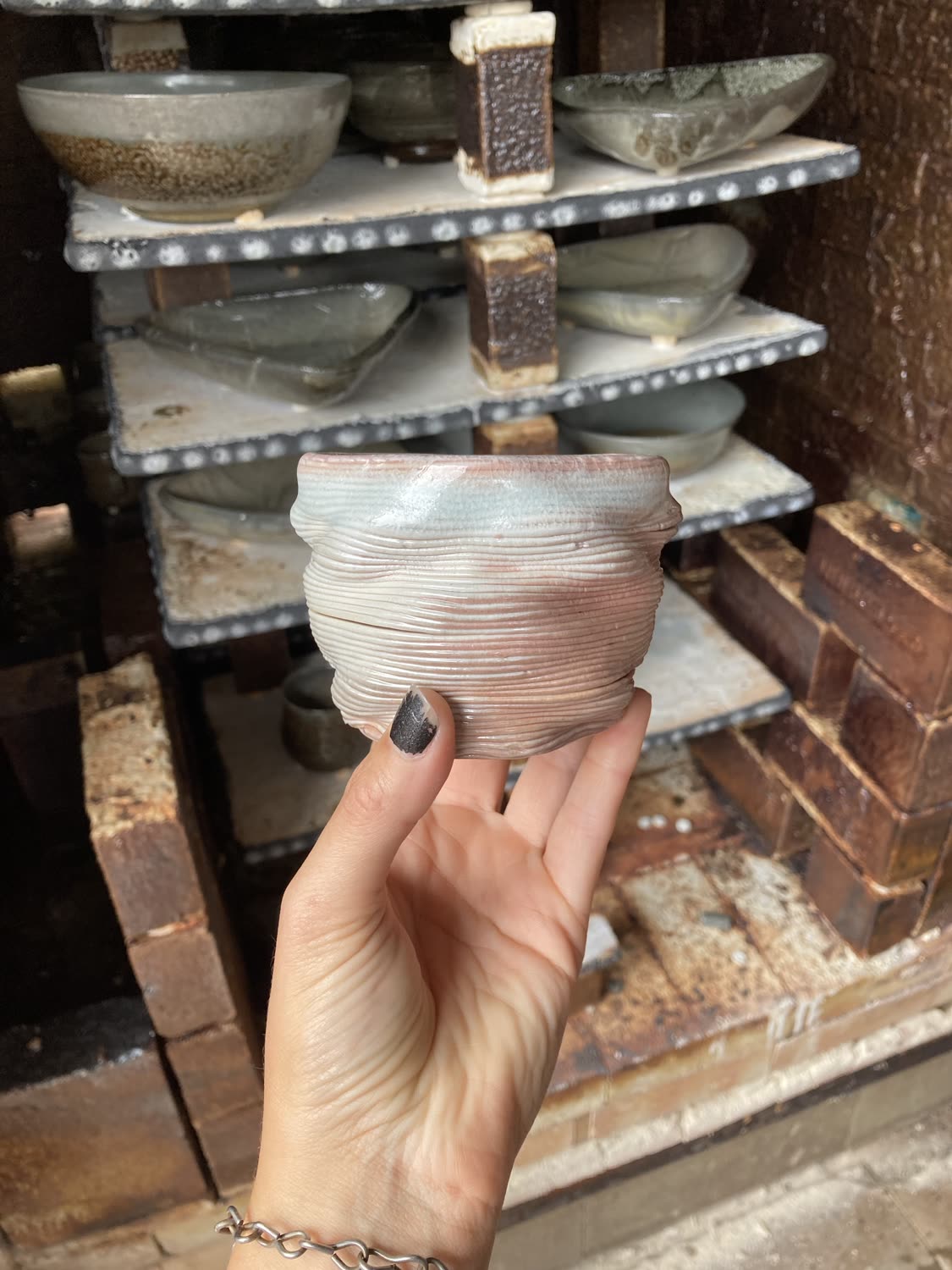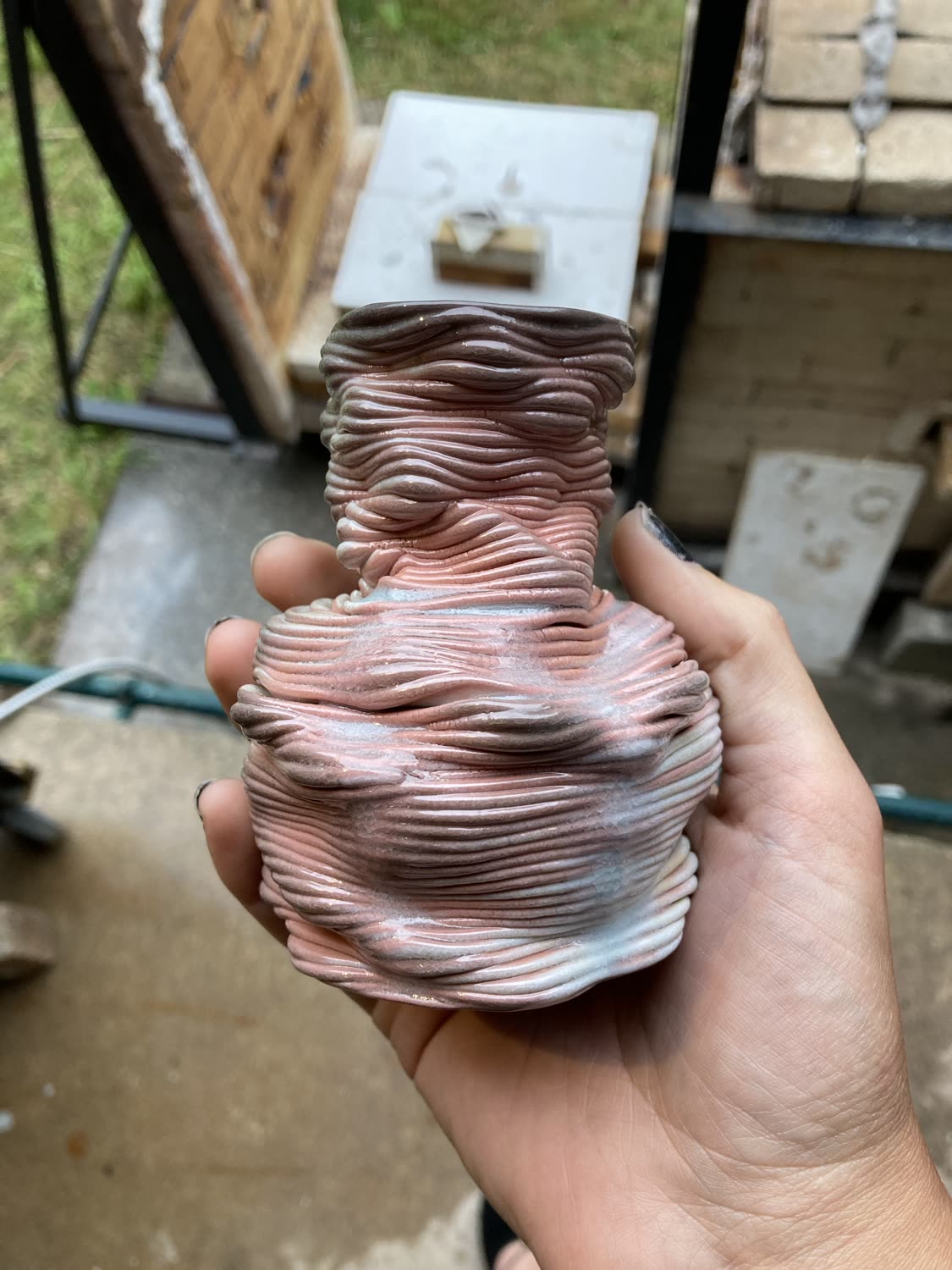 If this is exciting to you, design files and more details are available in the Mudstack Machine repo on Github or in the Clay Extruding End Effector page as part of the Clank! Project.